We're different.
From small startups to billion-dollar icons, we've been there and we've seen it. We are highly skilled, highly trained full-service information technologists. At Citinet Solutions we strengthen technology, relationships and inspire businesses with best-in-the-business technology solutions and support.
BUSINESS SOFTWARE SOLUTIONS
OFFICE INFRASTRUCTURE & DESKTOP SUPPORT
CYBERSECURITY & COMPLIANCE
Virtually different.
Growing service-based businesses often reach a point where they need professional technical advice, but can't afford a full-time Director of Information Technology. The cost of hiring a full-time Director of Information Technology will cost a minimum of $120,000 per year plus benefits.
Our Virtual Director of Information Technology services provides you with experienced support at a small fraction of that cost.
We're an intentionally
small brigade.
But we have an
entire army behind us.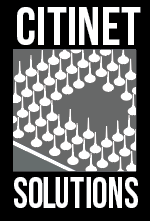 Citinet Solutions was founded in 2004 as the first Apple Computer Authorized Business Agent in Westchester County, NY and the second in New York City. We're happily independent with government clearance. Our specific skill-sets allows Citinet Solutions to tap into a suite of technology support capabilities; custom software, creative, production, design, data analytics, infrastructure, cybersecurity, innovative automation, and much more. We believe in hands-on only. No outsourcing. It's a model Citinet Solutions has maintained over the years to deliver the right solution at the right time for clients big or small.